Hey ya'll.
 Sorry I have taken so long to get back with you.  Two weeks  to be exact.  I went to physical
therapy today and walked two laps around the parking lot.  That is over a 1000 ft, with only four breaks.
I used to walk one lap with seven breaks.  That's Progress.  My heart rate is better.  It used to be 130 and over.
Today it was 116.  That means my endurance is getting better. Yeah!  I really feel my strength coming back.  My
Physical Therapist said it was the best walking I have ever done, & that she could tell I had been practicing at
home.  In her words, Fantastic!  So with practice, practice, practice, comes Progress, progress, progress. 
 Eggs tra, Egg tra! (a little Easter reference), not replacing the true meaning, take a beauty tip.
Try Mary Kay's Revealing Radiance facial peel..Mention my blog and get 15% off!
                         
Revealing Radiance™ Facial Peel
  $65.00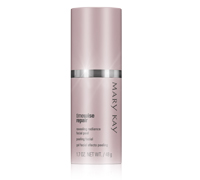 Thanks to the power of glycolic acid, skin's own natural renewal process is enhanced as younger-looking, more radiant skin is revealed.
See clinically tested results in two weeks!*
Skin looks brighter.
Skin texture is significantly improved.
Fine lines and wrinkles look reduced.
Skin tone looks more even.
*Results based on a four-week independent clinical study in which 45 women used TimeWise Repair® Revealing Radiance™ Facial Peel twice a week
Order at www.marykay.com/smarshall-burks